100+ Successful Visa Refusal Appeals, And We Want Yours To Be Next
Identify your chances • Build an action plan • Successfully appeal your visa refusal

Get guidance and stop feeling lost
Avoid making further mistakes
Saving your time, money and more importantly the chance of getting Australian visa.
Visa refusal doesn't mean the end of your journey
We understand that hearing that your Australian visa application has been refused by the Department of Home Affairs can be disheartening. A refusal can often lead many people to panic, clouding their ability to make rational decisions and will most likely end up making further mistakes which potentially diminishes their chances of getting an Australian visa.
We don't want that to happen to you, which is why we suggest you talk with our registered migration agent on which actions you should take next within the available time frame to make your visa refusal appeals.
No more feeling lost and hopeless
Clear roadmap with solid advice from migration expert to make your visa granted
Dedicated support to relieve you from stressful paperwork
High-quality any Australian visa application built from years of experience and extensive knowledge with data-driven approach
Save money and avoid any complex visa refusal cases in the future
Australian Visa Refusal Appeal
Examine the mistakes you've made and plan for possible option for Australian visa refusal appeal
Best advice from migration expert by your side guiding and supporting you through the process
High quality Australian visa application built from years of experience and extensive knowledge with data-driven approach
We Assist With Your Appeal
Assess your eligibility for AAT application, give you the best decision whether you should spend your money and time for an AAT or the alternative options
Provide you with a dedicated Case Manager as your one point of contact, a tailored document checklist will be provided to support your appeal
Our migration agent will be your representative to communicate with the Department during your AAT process
Together for your success
Who We Are And How We Do It
Hi, I'm Indah Melindasari, a Registered Australian Migration Agent. I'm very fortunate to have lived half of my life here in Perth. I first ventured to Perth, Australia as an International Student in 1997. As a skilled migrant myself, I can easily relate to individuals seeking to settle in Australia.
I can offer compassionate Together with Jamie Chan, our trusted Registered Australian Migration Agent, we can offer compassionate understanding to people having difficulties obtaining a visa to Australia and it is our goal to support the multicultural community of Australia; whatever the difficulty and whatever the reason.
If you are looking for a Migration Agent who can get your partner to Australia! Look no further. We promise we can help you and your partner.
Be Aware!
Common Reason of Visa Application Refusal

Not meeting the general requirements

Providing false information

Lacking of ties to home country

Missing the deadline for providing requested additional information
Don't panic!
4 Must-do Tips When You Face Visa Refusal
Understand why your visa application is rejected or refused
Gather the information that was insufficient in your first visa application
Re-ensure you are actually eligible for this visa before you reapply or make an appeal
Get a certified Australia immigration agent before reapplying or to appeal
Don't lose your way
Go In The Right Direction With Us!
Most of our clients' problems start because they started their Australian visa application without anybody telling them how complex the process are and what should they prepare.
When you are working with ONE derland Consulting you can expect honesty, professionalism, transparency and we guarantee we always keep your best interests as my priority in all aspects of my work. Our strategic visa planning session will offer you tremendous benefit by helping you exploring possible visa option, recognising obstacles and assessing risk so you can map out the best way to come to Australia.
What our clients get from having strategic visa planning session with our expert:
100% Money-Back to deduct a total cost from the consultation fee
Document Checklist contains each piece of information
Flexible service
Highly confidential & Efficient communication, we make sure our clients are well informed and always updated with their visa application status
Extraordinary pride to win the best results for our clients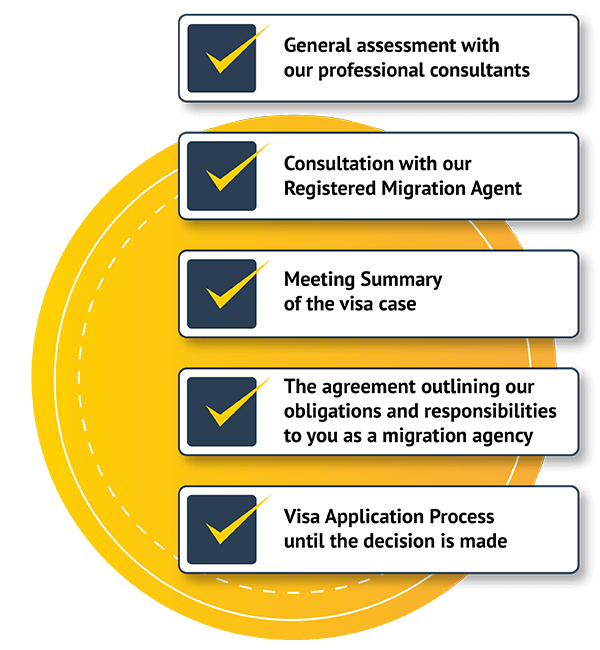 The reviews are in. Our clients loved our services
We have been through many hardships and multiple fails on our visa application, mainly due to negligence or incompetent agents and lawyers.We were on the verge of giving up but we decide to place our last hopes on the amazing people of ONEderland consultant.Despite all the problems we had, they managed to successfully apply for our visa with minimum stress.We are truely grateful and highly recommend their services.
Chong Sin Ooi
I would recommend One derland Consulting to anyone having issues getting their visa. Their service is exceptional. They assisted in reviewing issues I had with a previous application and provided insights to get my documentation in order. I just got my visa now with the support of One derland Consulting. Thanks, Indah and the One derland team!
Olumide Famuyide
I am very grateful that I finally found a trusted consultation place and the admin is friendly and kind, I highly recommend for those of you who have the intention of going abroad to consult with Onederland only.❤❤👏👏👏👏👏
Sofia Hamid Johandar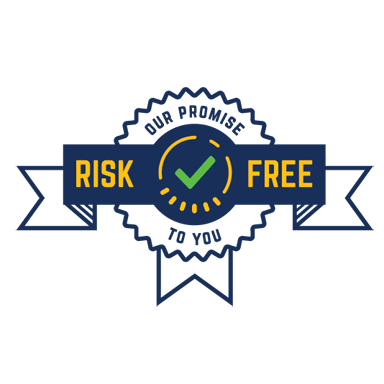 Our Promise To You
100% Professional & Honest Approach Guaranteed
We put our customer at the centre of everything that we do, if at any time during the "paid consultation" process our migration agents do not demonstrate knowledge of the right regulations, acting unprofessional and dishonest.
We will refund your consultation fee. No questions asked, no hurt feeling guaranteed.
Our promise to you, we will not accept your application, if we know you are not eligible for the visa.
You've Found The Right Team
Highest Rated Migration Agent For Australian Visa Application
As one of the most prominent Migration Agents in Perth we strive to achieve the most preferable Australian Visa outcomes for our clients. With more than thousands of Australian Visa approvals, our results speak for themselves.
Our agency is professional, efficient and trustworthy. Should you not qualify to apply for a Visa to Australia, we will make some recommendations for you based on your current circumstances and budget.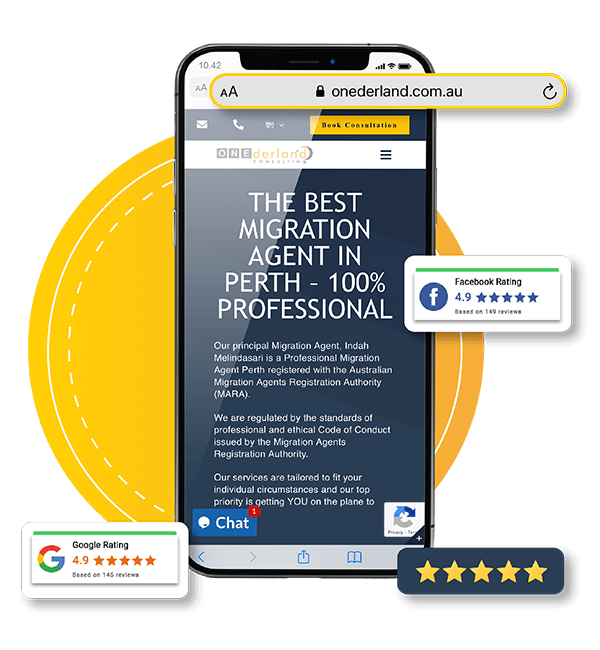 Ready to start your journey? Don't worry we got your back.
Please complete the booking form below and our consultant will get back to you to confirm availability.
Australian Visa Refusal
$150.00
Face to Face Meeting
Zoom, Skype or Phone Consultation
Visa Checklist Explained
Written Summary Available
100% Refundable If You Become Our Client