STRATEGIC VISA PLANNING SESSION
We guarantee a 100% no-questions asked refund if you are unhappy or dissatisfied with your visa consultation
100%
MONEY BACK GUARANTEE
2000+
SUCCESSFUL VISA APPLICATIONS
COMPLEX CASE
VISA EXPERTS
General Visa Consultation
$100
Australia Visa Refusal
$150
Australia Visa Overstay
$150
Australia Visa Cancellation
$150
Administrative Appeal Tribunal
$250
Ministerial Intervention
$250
Face to Face Meeting
Google Meet or Phone Consultation
Visa Checklist Explained
Written Summary Available
100% Refundable If You Become Our Client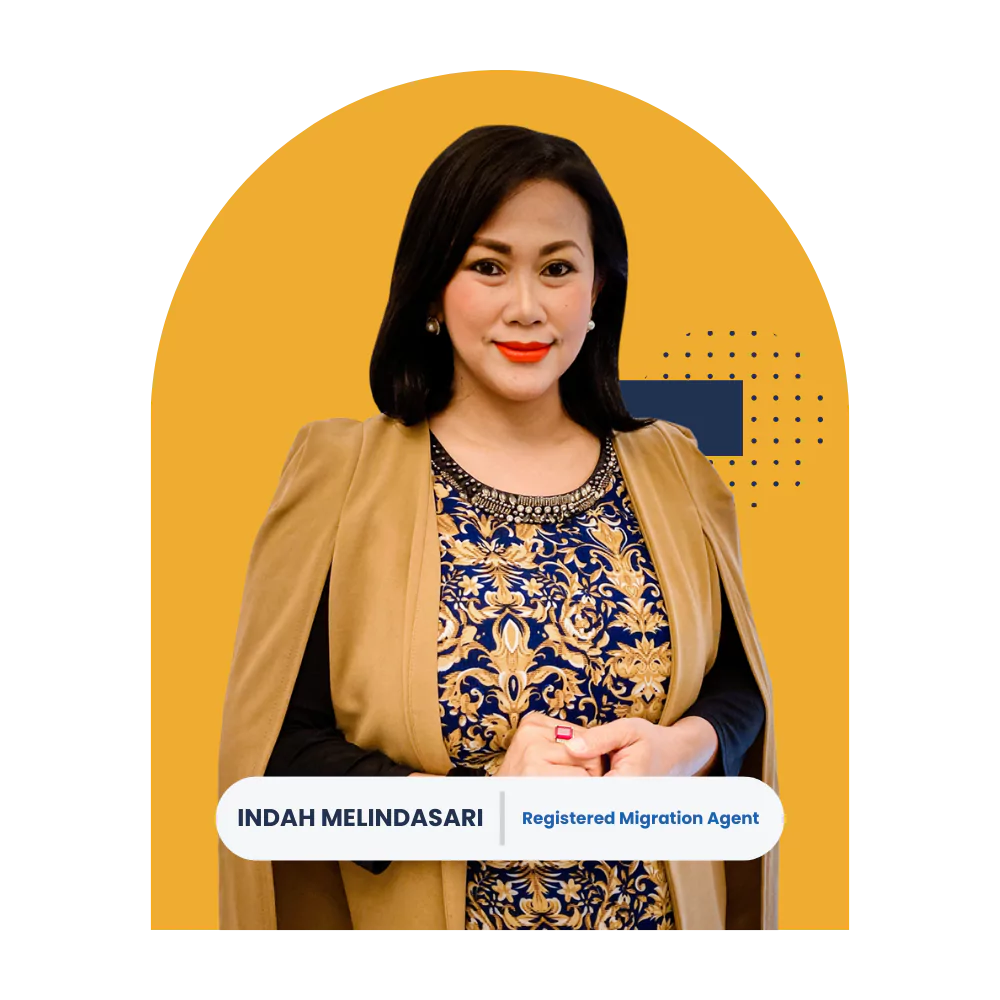 100% Happiness Guarantee
I guarantee you that my agency offers 100% honesty, professionalism and transparency with your visa application process. If at any time during the consultation process our agents do not demonstrate professionalism and are not able to provide you with concrete visa solutions. You are more than welcome to request for a REFUND, no questions asked, no hurt feelings guaranteed.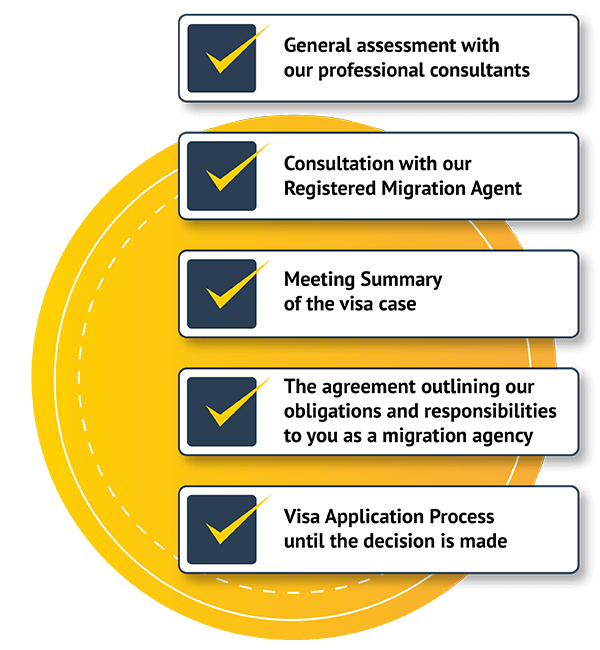 At the consultation, our agent will perform the following:
Asses all your personal circumstances in great details;
You may ask any and all questions you have;
Identify all available pathways and options;
You will receive accurate and professional advice;
The consultation will be from 45 to 60 minutes, giving you plenty of time to discuss everything;
After the consultation, you will receive a detailed written "Meeting Summary" explaining each pathway, the costs involved and the actions to take next;
All discussions will be treated as confidential.
I made a promise to myself to help people, who aspire to change their lives for the better by migrating to Australia, by relieving them from the unnecessary stress and pressure which occurs throughout the process. To be their support and reassurance in the trying times.
I deeply value these promises. These promises are what drive me to become the person I am today.
Still not convinced? You can read more on what our customers said about us here.
DON'T TAKE RISKS – 100% MONEY BACK GUARANTEE CONSULTATION
GENERAL VISA CONSULTATION
$100
Google Meet or Phone Consultation
Written Summary Available
100% Refundable If You Become Our Client
VISA REFUSAL
$150
Google Meet or Phone Consultation
Written Summary Available
100% Refundable If You Become Our Client
VISA OVERSTAY
$150
Google Meet or Phone Consultation
Written Summary Available
100% Refundable If You Become Our Client
VISA CANCELLATION
$150
Google Meet or Phone Consultation
Written Summary Available
100% Refundable If You Become Our Client
ADMINISTRATIVE APPEAL TRIBUNAL
$250
Google Meet or Phone Consultation
Written Summary Available
100% Refundable If You Become Our Client
MINISTERIAL INTERVENTION
$250
Google Meet or Phone Consultation
Written Summary Available
100% Refundable If You Become Our Client