100+ Successful Visa Refusal Appeals, And We Want Yours To Be Next
Identify your chances • Build an action plan • Successfully appeal your visa refusal

Get guidance and stop feeling lost
Avoid making further mistakes
Saving your time, money and more importantly the chance of getting Australian visa.
Visa refusal doesn't mean the end of your journey
We understand finding out that your Australian visa application has been refused by the Department of Home Affairs can be disheartening. A refusal can often lead many people to panic, clouding their ability to make rational decisions and will most likely end up making further mistakes which potentially diminishes their chances of getting an Australian visa.
We don't want that to happen to you, which is why we suggest you talk with our registered migration agent on which actions you should take next within the available time frame to make your visa refusal appeals.
No more feeling lost and hopeless
We offer you our expertise from years of experience handling a myriad of complex refusal cases ever since we started. We will pinpoint alternatives or potential problems throughout visa refusal appeals to ensure the best outcomes.
Extensive resources at your disposal
We have the experience and extensive knowledge regarding the process and requirements. We will spend time needed for the extensive research of applicable laws. Our team will help you prepare all the documents needed to supplement your case, all to give you the best chance at an appeal.
We've made it easy for you
We know that visa refusal already takes a toll on you, so we do our best to provide you with our efficient service and make the whole visa refusal appeal process as easy as possible and hassle-free for you.
The reviews are in. Our clients loved our services
How would you rate our services and communication?
Likeliness to recommend ONEderland Consulting to a friend or family member
Overall experiences going through visa refusal appeals with ONEderland Consulting
"We have used their services twice now and have been extremely pleased with Indah, and the team attention to the detail. We will most certainly be using their service again. thank you so much.."
Smoky Dawson
"We have been through many hardships and multiple fails on our visa application, mainly due to negligence or incompetent agents and lawyers.

We were on the verge of giving up but we decide to place our last hopes on the amazing people of ONEderland consultant.

Despite all the problems we had, they managed to successfully apply for our visa with minimum stress.

We are truely grateful and highly recommend their services."
Chong Sin Ooi
"I would recommend One derland Consulting to anyone having issues getting their visa. Their service is exceptional.

They assisted in reviewing issues I had with a previous application and provided insights to get my documentation in order.

I just got my visa now with the support of One derland Consulting. Thanks Indah and the One derland team!"
Olumide Famuyide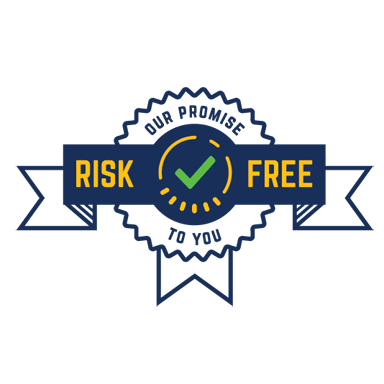 100% Professional & Honest Approach Guaranteed
We put our customer at the centre of everything that we do. If at any time during the "paid consultation" process our migration agents do not demonstrate knowledge of the right regulations, acting unprofessional or dishonest, we will refund your consultation fee.
No questions asked, no hurt feelings guaranteed.
Our promise to you, we will be 100% professional and honest regarding your case. We will not offer you a review application for your refusal case, if we know you the refusal case is impossible to be appealed.
Ready to start your journey? Don't worry we got your back.